Nye at The Barbershop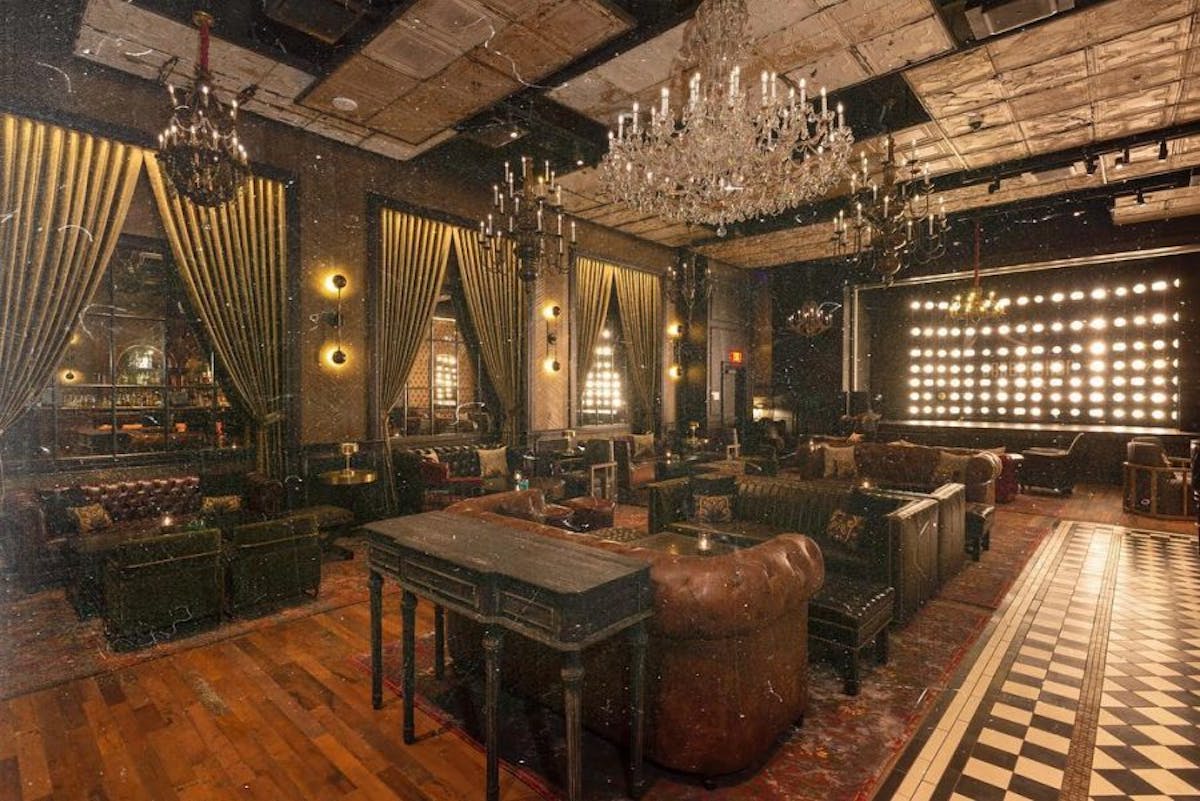 Celebrate New Year's Eve and ring in the New Year in a truly unique setting at The Barbershop. Other Las Vegas parties have nothing on this venue, with its speakeasy design and inspiration and fully functioning barbershop. What better way to welcome in the new decade than by stepping back a century into the 1920s and 1930s?
THE BARBERSHOP'S NEW YEAR'S EVE PARTY
During this New Year's Eve bash, you'll enjoy live music and a special performance by house band Heavy Petting Zoo. Additionally, DJ sets will be playing all night long to keep the dance floor full and the whole venue pumped with energy.
Take advantage of a sponsored premium open bar package available from 9:00 pm to midnight, starting at $75. When the clock strikes 12, all of our guests will be treated to a complimentary champagne toast to ring in the New Year in style.
We open at 4:00 pm and open bar and table reservations begin at 9:00 pm.
ENJOY SOME AMAZING WHISKEY
Ring in the holidays with some amazing whiskey. A whiskey cocktail can liven up and warm up your night, and The Barbershop's menu has a wide array of options for you to choose from. The Espresso is in Fashion is an ideal late-night choice, and its Redemption Rye, espresso, and espresso sugar rim will ensure that you're still wide awake come midnight. Feeling bold? Try the Danger, complete with Suntory Toki Japanese Whiskey, Cointreau, and City Lights Cherry Lemon Shine. The Breakfast Mash is another popular favorite, and its blend of Wild Turkey Longbranch Bourbon, lemon juice, orange marmalade, and maple syrup will fit right in with your early morning hours celebration of 2020.
Make the last few hours of 2019 memorable, or make them ones you won't remember, with our unique, attitude-filled shooters. The IV Pusher of Espolon Blanco Tequila, orgeat, and lime is served in an IV bag with a doctor's note. The Mr. Pickles Jameson Irish Whiskey shooter is served under a dill pickle cup filled with its own juices. Order a round for your whole party and enjoy.
Don't forget that you can order whole bottles of bourbon, whiskey, scotch, tequila, and more. You and your friends can celebrate all night long without worrying about ordering additional drinks from the bar. Plus, this could be the perfect time to try out that drink that you've always been wanting to experience – with our extensive selection of premium liquors, you'll have plenty of choices.
LOOK HOLIDAY-READY
Greet the New Year in fashionable style after you get a haircut or shave (or both!) at The Barbershop. Our talented barbers can get you holiday-ready while you sit back and enjoy your whiskey of choice. We offer a straight razor shave that is nearly impossible to find elsewhere, leaving clean, accurate, and precise lines for a head-turning impression. Book your appointment now with your favorite barber and get ready for 2020.
JOIN THE BARBERSHOP FOR A NEW YEAR'S PARTY
We kick things off at 9:00 pm on New Year's Eve, and this party is sure to draw a big crowd. Make your reservations now and join us for the best New Year's Eve party in Vegas.