A Barbershop Gift Guide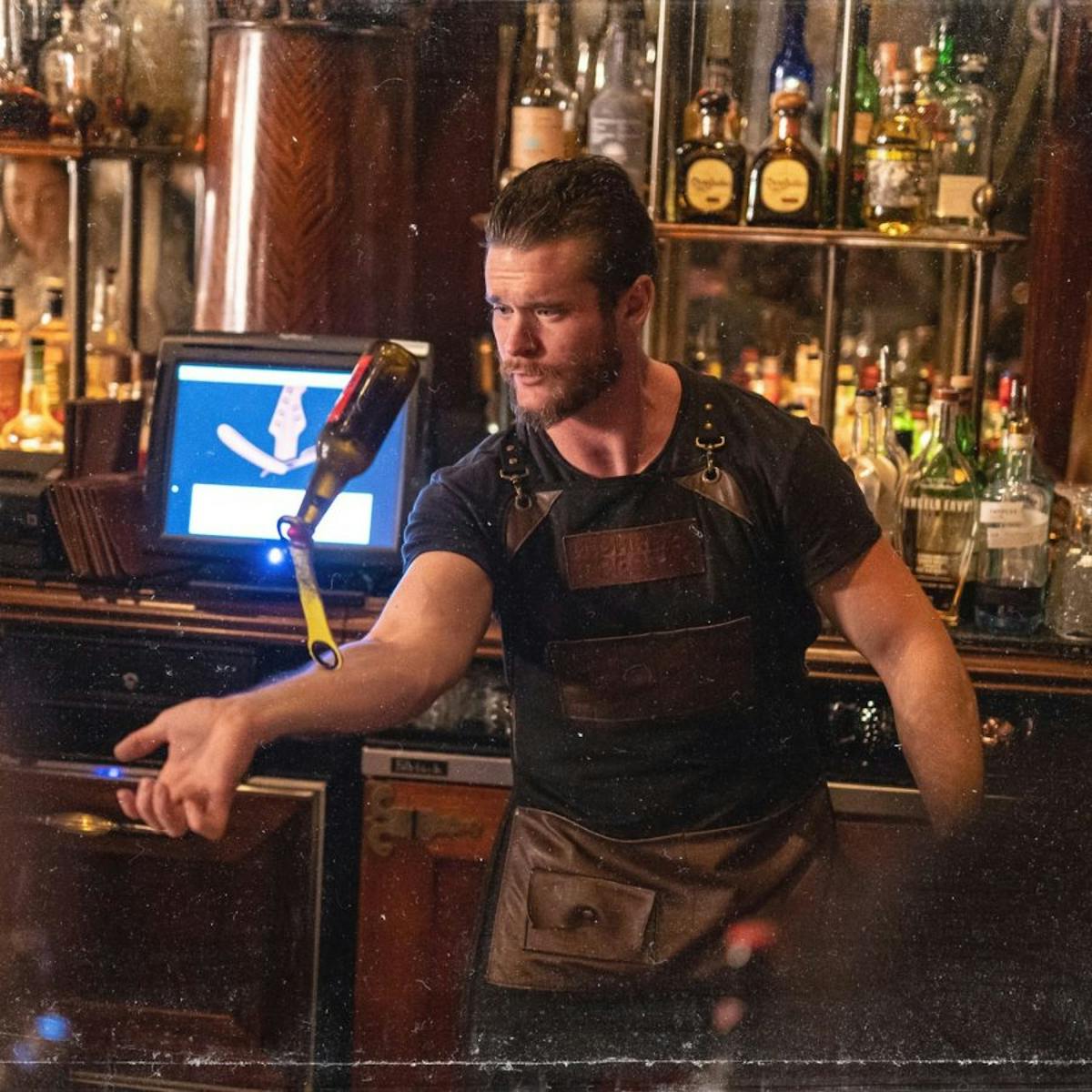 HOLIDAY GIFT GUIDE
On the first day of Christmas, my true love gave to me…the gift of The Barbershop!
Since The Barbershop opened early in 2019, our Las Vegas speakeasy has quickly become a destination. With a unique hidden entryway, stylish decor, and high quality drinks and yes, grooming services too, it's truly a bar unlike any other in Sin City. And now that the holidays are here, it's the perfect one stop shop destination for all of your gift-giving needs!
Here are just some of the many ways you can think outside the box and give the gift of The Barbershop this holiday season.
EXPERIENCE-BASED GIFTS
Maybe you're looking for a gift for the person who has everything. Or maybe you want to get created and treat your loved ones to something unexpected. No matter what your holiday gift-giving goals may be, the gift of a great experience never goes out of style.
At The Barbershop, we've got plenty of different experiences you can give and share!
PRIVATE PARTIES
Wanna go all out? Show people you care with a private party at The Barbershop. We're available for all sorts of buyouts, from Bachelor Parties to private business events to private parties both large and small.
Whether you want to round up a few friends to treat them to holiday drinks or treat your colleagues to a festive evening out, The Barbershop is available for all sorts of private bookings. Reach out to us today to find out more and get the ball rolling!
A GREAT NIGHT OUT
Everyone loves to be treated.
If you're looking for a great way to let your bestie…or your partner…co-workers…or whoever else know that you care, consider treating them to a night out at The Barbershop.
The venue offers an experience unlike any other. They'll be wowed by the secret entry, which is through an unassuming janitor door…and then they'll delight in the impeccably decorated and stylish retro space, where you'll be greeted by a friendly staff and drinks a-plenty.
Soften the hard edges of the holiday season with some whiskey––we've got a ton of different options, so whether you like to drink it neat or enjoy it in a cocktail like the "Breakfast Mash," made with Wild Turkey Longbranch Bourbon, lemon juice, orange marmalade, and maple syrup, you've got plenty of different options to choose from.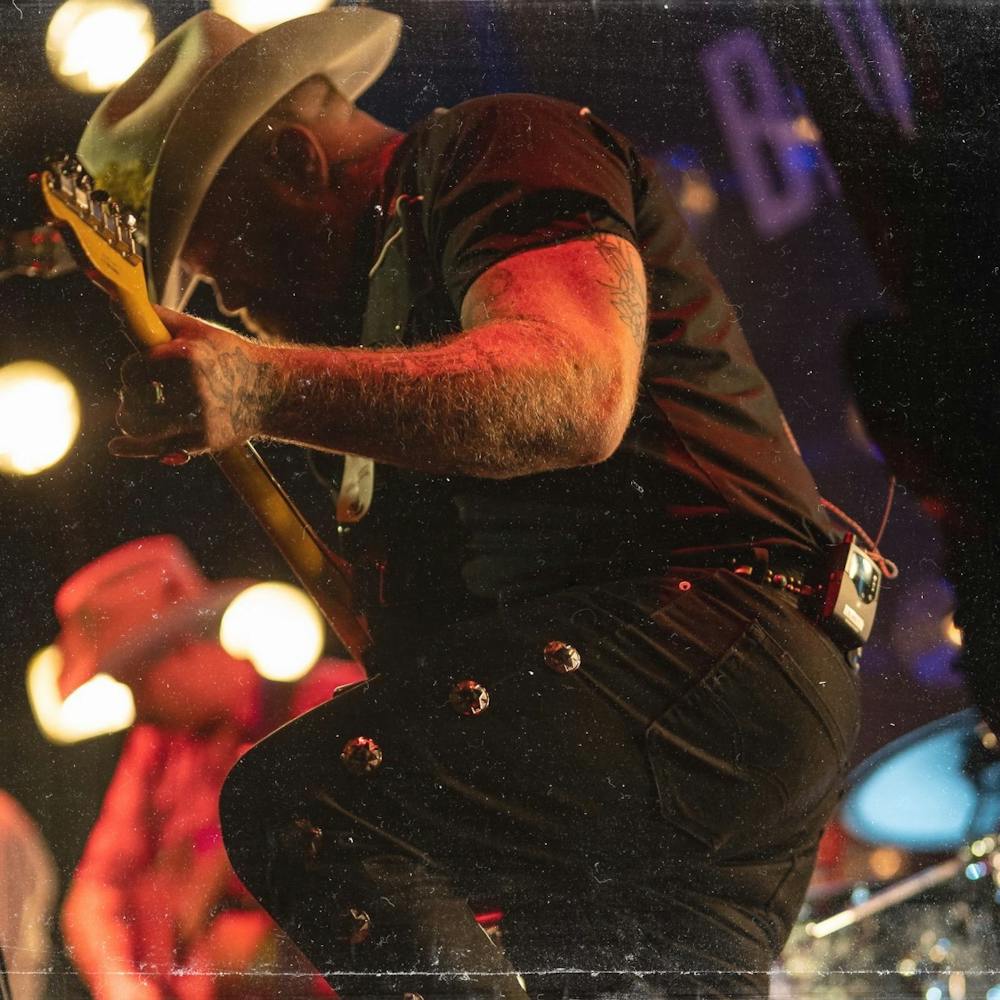 AMAZING ENTERTAINMENT
Another great experience-based gift for family, friends, or loved ones? Treat them to an evening of awesome music.
At The Barbershop, we've got a robust entertainment calendar and feature live music and events most nights of the week. Local favorites like The 442s and Heavy Petting Zoo are in frequent rotation on our calendar, and we also have a live band every Thursday. On Sundays, our Rawhide Sundays are the perfect time to enjoy some country music, and for an upbeat experience, check out our weekly Faded Karaoke event on Tuesday nights.
No matter what kind of music you gravitate toward, we've got an option for every preference!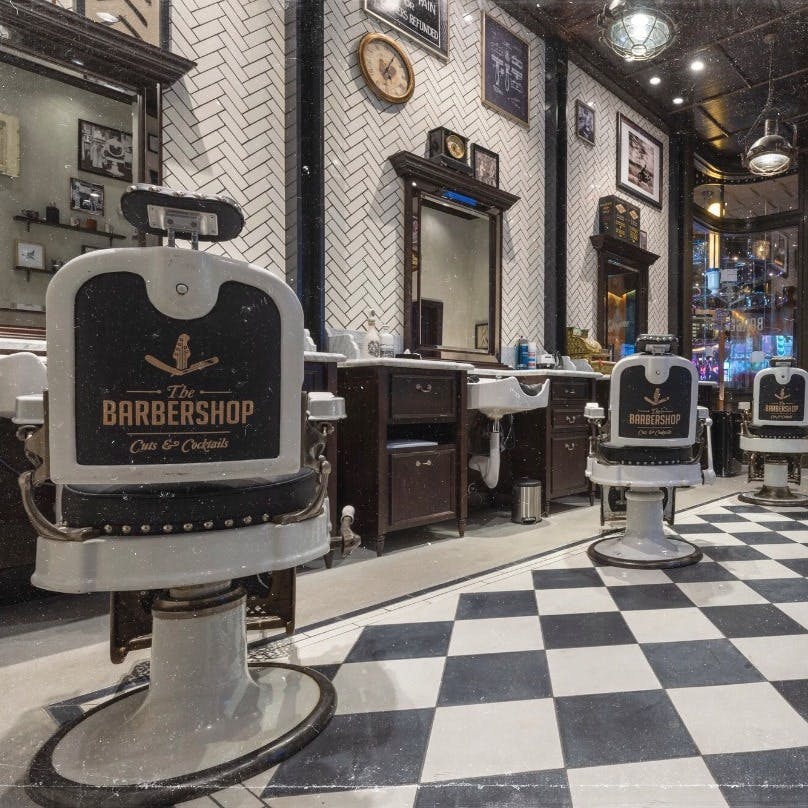 GIVE THE GIFT OF GROOMING
The Barbershop may be a speakeasy, but it isn't actually a false front. We offer a full suite of luxury barbershop services, ranging from shaves to beard trims to haircuts…as well as facials, brows, and full packages.
Everyone loves being pampered, but few people treat themselves during the busy and expensive holiday season. So go ahead…give your loved one the treat of well-being with our stellar grooming offerings with some of the area's most skilled stylists and barbers!
Everyone's talking about our barbershop services…and the reviews are incredible! This is truly a gift that will never go out of style.
GIVE THE GIFT OF HOLIDAY JOY
Picking out presents isn't always easy. But remember: when you have to think of a gift for someone who has everything, experiences and enjoyment never go out of style.
Whether you want to gift some great grooming or invest in an experience together with your loved one, The Barbershop has plenty of thoughtful options for gift giving that are bound to make the holiday season bright! There's truly something for everyone here.
Who on your holiday list would love The Barbershop?