Add Some Edgy Twang to Your Sundays with Rawhide at The Barbershop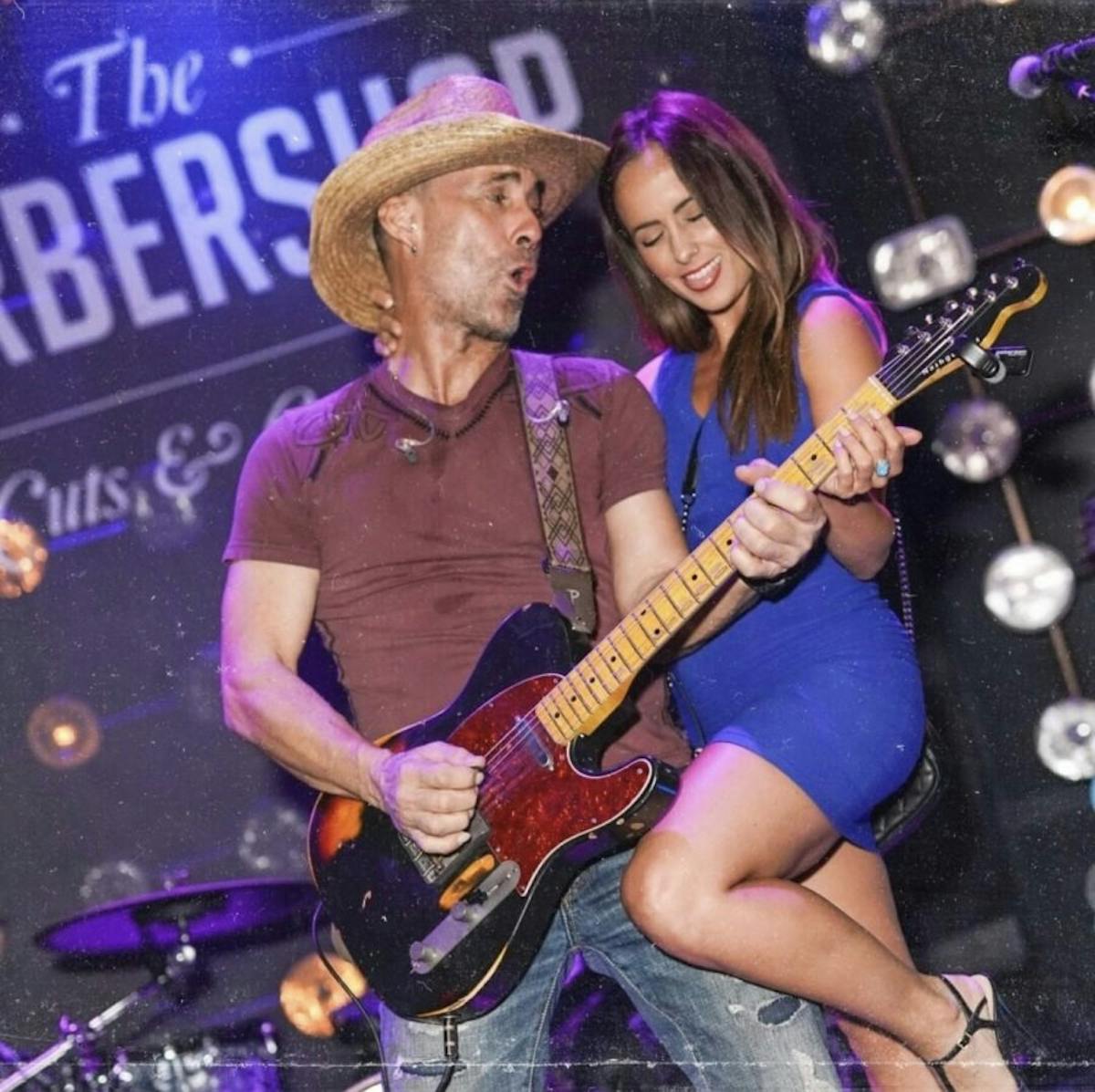 COUNTRY MUSIC WITH AN EDGE COMES TO THE BARBERSHOP SPEAKEASY IN VEGAS
Las Vegas is known for a lot of things, including an awesome music scene where you'll find some of the hottest new musicians, as well as some of your favorite classic acts that have come to call the Strip in Las Vegas their home. At the Barbershop, we understand exactly how music contributes to the atmosphere, which is why we've taken a turn away from the typical music scene to bring you a weekly event that features unsurpassed talent in the country music industry.
Looking for a way to turn your lazy Sunday into a high energy mashup of cuts, cocktails, and country infused with a dose of rock? Come join us at the Barbershop on Sundays for our featured Rawhide event, and find out why everyone in Vegas in talking about the speakeasy that brings some edgy twang to the Strip.
RAWHIDE AT THE BARBERSHOP
So, what's behind all this talk you've been hearing about Rawhide at the Barbershop Cuts & Cocktails? Rawhide is a featured event that only happens on Sundays in one of the most talked about Speakeasies in Vegas. We know – Vegas isn't Nashville, and if you're not in town to catch the latest bubble gum country act or chill to the honky-tonk vibes of your parent's country music. We'd never assume as much, which is why our Rawhide event is one that's going to crush your expectations and make a country music fan out of you yet.
Rawhide is an invitation to completely transform a case of the lazy Sunday blahs into a high energy, gritty music experience. Come to the Barbershop on Sundays for a front row seat to a featured country act. These aren't your typical country musicians, mind you. The musical artists that grace our stage have taken country, infused it with edgy rock and created a sound that's sultry enough to be found in the only spot where you'll find such an expansive collection of whiskeys in Las Vegas.
WHISKY AND COUNTRY MUSIC – PERFECT PARTNERS IN CRIME
The Barbershop has earned a reputation as the place to come when a pour of your favorite whiskey is calling your name. It's here that you'll find an atmosphere that's warm and smooth, with a few hints that something a little rough and less refined lingers just below the surface. The Barbershop offers a vibe that's elegant and edgy at the same time – perfect for the modern gentleman and all his companions.
The Barbershop isn't like any other speakeasy on the Strip, or anywhere for that matter. When you walk through the secret portal, you're instantly transported to a different era – possibly one that has never existed before. It's a place where you can come to relax, mingle, immerse yourself in a sultry, sophisticated vibe, and indulge in a practically endless selection of whiskeys. We gave some serious thought to what we could do to elevate the Barbershop experience even more. This is how Rawhide was born.
In our minds, the musicians that are part of our Rawhide Sundays embody everything the Barbershop stands for. They bring just the right amount of energy to the stage and bring something undeniably vibrant and rich to the atmosphere at the Barbershop. Plus, let's ne honest here. Few things go better with a pour or two of your favorite whiskey than music that's part country and part rock with undertones that are both smooth and edgy at the same time. If this doesn't define gentleman culture, then we don't know what does.
ABOUT THE BARBERSHOP
The Barbershop Cut & Cocktails is the speakeasy on the Strip in Las Vegas that everyone is talking about. The Barbershop is where the everyday guy is transformed into a gentleman. This speakeasy is a hidden gem in Vegas that's part top notch whiskey bar and part high class barbershop. Need to polish your look for a night out in Vegas? Let one of our master barbers transform your appearance into that of a true gentleman while you sip on a little something extra special from the whisky menu.
However, the Barbershop is much more than just a place to grab a cut and a cocktail at the same time. We welcome gentleman, boys that are ready to be transformed into gentleman, and of course we're more than welcoming of the ladies as well.
Looking for an entirely new and energizing experience on the Strip? Join us at the Barbershop on Sundays for Rawhide. Wait too long and you might miss your chance at a seat. Make your reservations by RSVPing at the Barbershop today.