Bachelor Program at The Z Cuts & Cocktails: A One-Of-A-Kind Experience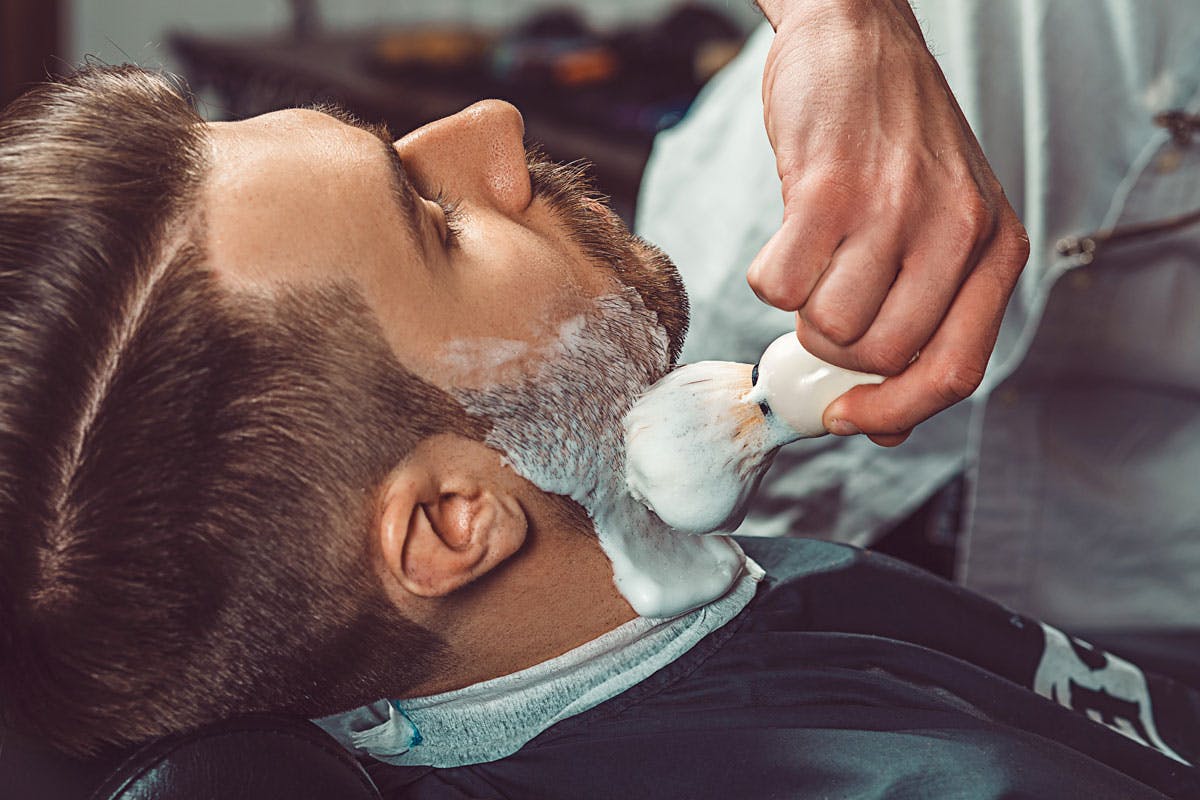 Are you looking for a unique and memorable way to celebrate your upcoming bachelor party? Look no further than The Barbershop Cuts & Cocktails, where you can enjoy a special whiskey tasting experience while getting cleaned up for the weekend. This one-of-a-kind private event includes a full whiskey tasting and grooming package, with two options to choose from.
THE BARBERSHOP EXPERIENCE: PRIVATE EVENT PACKAGES
THE ORIGINAL: CLEANUP AND BEARD TRIM/SHAVE + WHISKEY TASTING
Looking for a quick grooming session and a taste of some fine whiskey? The Original package is perfect for you. In just one hour, you and your bachelor party will receive a cleanup and beard trim/shave, followed by a full whiskey tasting. Priced at $300 per person, this package is an excellent way to kick off your weekend festivities.
THE FULL WORKS: FULL SERVICE GROOMING + WHISKEY TASTING
If you're looking for a more comprehensive grooming experience, The Full Works package is the way to go. This two-hour experience includes a full service grooming session, complete with a cut, beard/shave, waxing, hot towel lather, and a whiskey tasting. Priced at $400 per person, this package is the ultimate way to pamper yourself and your bachelor party.
CUSTOMIZABLE PACKAGES
If you have a specific grooming request or would like a more tailored experience, The Barbershop also offers customizable packages. Contact Bachelor@thebarbershoplv.com to discuss your options and create the perfect package for your group.
GROUP BOOKINGS
For groups larger than six, please note that the private dining experience may exceed the allotted time due to limited seats in our barbershop and is subject to availability. Please contact us in advance to discuss availability and options.
THE WHISKEY TASTING EXPERIENCE
No bachelor party is complete without a whiskey tasting, and The Barbershop's selection is second to none. You and your party will have the opportunity to sample a variety of fine whiskeys and learn about their unique characteristics and distillation processes. Our experienced staff will guide you through the tasting and answer any questions you may have.
WHY CHOOSE THE BARBERSHOP FOR YOUR BACHELOR PARTY?
The Barbershop Cuts & Cocktails offers an experience unlike any other. Our barbershop and lounge are stylishly designed and feature a relaxed and inviting atmosphere. Our skilled grooming professionals will ensure that you and your party look and feel your best for your weekend festivities. And, of course, our whiskey tasting experience is the perfect way to get in the party spirit.
HOW TO BOOK YOUR BACHELOR PARTY
Ready to book your private bachelor party event at The Barbershop Cuts & Cocktails? Simply contact us at Bachelor@thebarbershoplv.com to discuss availability and package options. We look forward to providing you and your party with a one-of-a-kind experience that you'll never forget.