Watch the Super Bowl at The Barbershop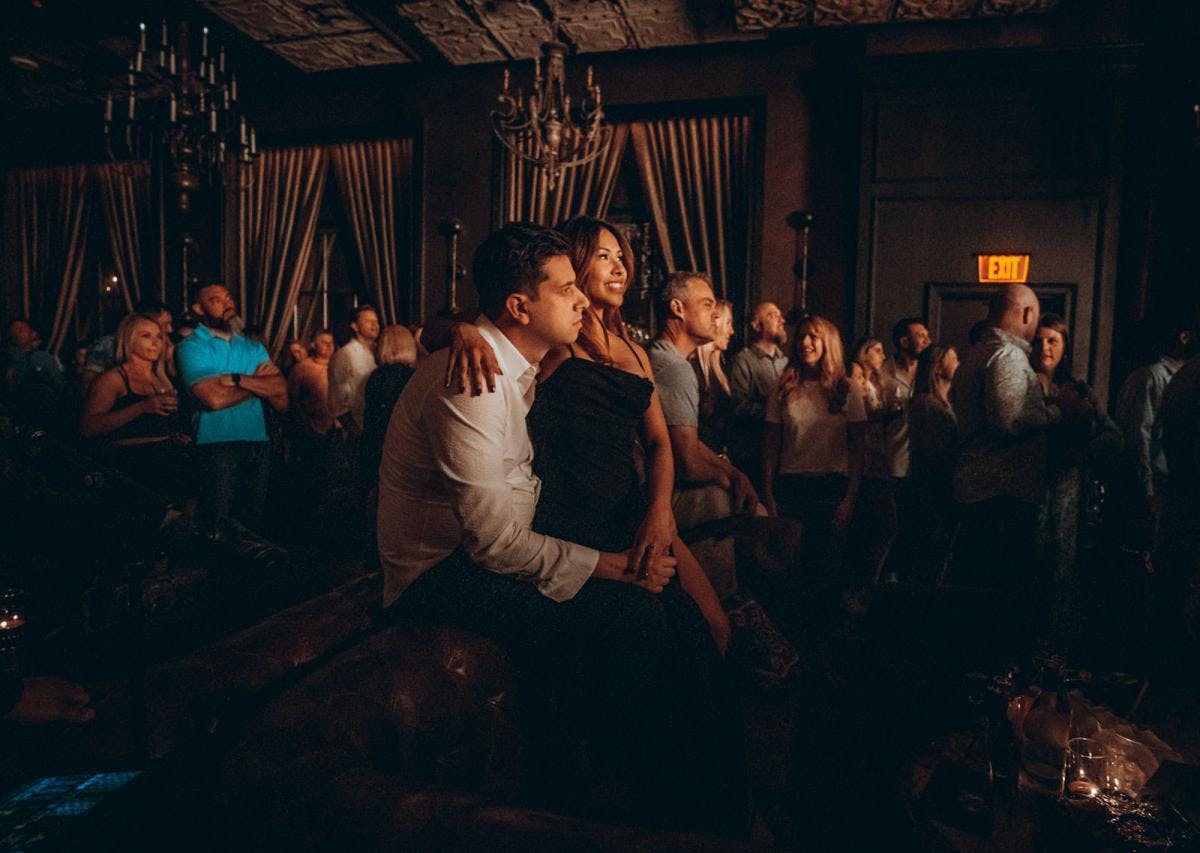 On Sunday, February 2nd, The Barbershop will be hosting a Big Game Super Bowl Viewing Party so that you can catch the big game in style, comfort, and while enjoying some delicious drinks and food. Here's what you need to know about this can't-miss viewing party.
THE STILL'S BIG GAME SUPER BOWL VIEWING PARTY
If super-crowded sports bars aren't your thing, The Still offers a different way to enjoy the Super Bowl. At The Still, the atmosphere's different. Part barbershop, part upscale bar, there's no greasy bar food or uncomfortable, crowded bar stools here. Instead, you'll be able to watch the big game in comfort, whether you choose to lounge on one of the sofas or take a seat on one of the generously padded, comfortable chairs at the luxurious bar. With chandeliers, swanky touches, and bits of artistry everywhere, this is the ultimate environment to kick back with your friends and catch the big game.
We'll have multiple TVs, so there won't be a bad seat in the house, and premium bottle packages and all-you-can-eat buffets will ensure that you'll indulge in delicious foods during the entire game. Our menu also offers a vast selection of drink options, from whiskeys to tequilas to scotches. Order a glass or a shot, or order a whole bottle to share with your table.
If cocktails are more your style, we have a wide variety for you to enjoy. Try the Life of Kali, complete with hibiscus tea-infused apple brandy, ginger honey, and lemon juice. Looking to get powered up for the game? The Espresso is in Fashion makes a great choice, with its Redemption Rye, espresso, and espresso sugar rim. The Black Beauty features Bulleit Bourbon, strawberry syrup, lemon juice, honey, and Peychauds Bitters. Or, if you're looking for stunning presentation, order an Absinthe at Sea. This selection of absinthe arrives at your table in a smoking ship decanter.
But that's not all we offer at The Barbershop. Our functioning barbershop will have you looking sharp, whether you just want to look great in the Instagram photos you take during the game, or whether you need an image refresh for work. Enjoy a haircut, shave, facial, or other services as you sit back and sip on a whiskey. Make your barbershop reservation now.
Join Us for the Big Game
Our Super Bowl Viewing Party is sure to be one of our most popular events, so make your reservation ahead of time to ensure we have space ready for you. The doors open at 1:00 pm. Make your reservation now!